This small and quiet сity is justly famed for the magnificent architecture of it citadels, palaces, royal tombs, pagodas and temples built under Nguyen dynasty in an elegant verdant setting on the bank of the Perfume River. UNESCO has labeled Hue "a beautiful architectural poem". Like Halong Bay to the north, the complex of tombs, pagodas and palaces throughout Hue and its surrounds have earned it a place in UNESCO's World Heritage Sites.
Hue's cuisine is regarded as the best one in the country by Vietnamese people. In Hue, there are two cuisine styles - Hue traditional cuisine and the "Royal" cuisine which can be seen at daily dishes of the local with relatively small serving size featured with refined presentation.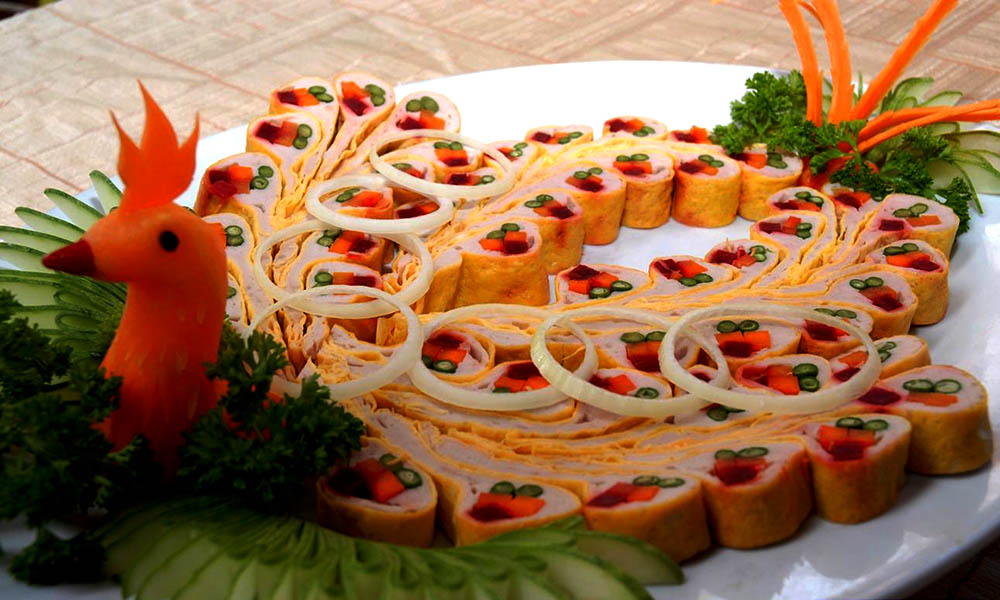 In addition to the various touristic attractions in Hue itself, the city also offers day-trips to the Demilitarized Zone lying approximately 70 km northward, showing various war settings like The Rockpile, Khe Sanh Combat Base or the Vinh Moc Tunnels.